Palfique Asteria introduces a new simplified 2-step layering concept. This comprehensive system is comprised of minimal shades; just 7 Body shades and 5 Enamel shades cover the entire dental shade range. Esthetic result is obtained with simple 2-layering concept of Palfique Asteria, because the Body shades replicate chroma and hue and Enamel shades replicate value.
Features&Benefits
Outstanding Aesthetics


Invisible Margins
Superior & Long Lasting Gloss Retentions

Simplified Layering

Optimal Handling


Non-Stick & Easy to Sculpt
Ample Working Time
( 90sec. under ambient light( 10,000 luxs))
Shade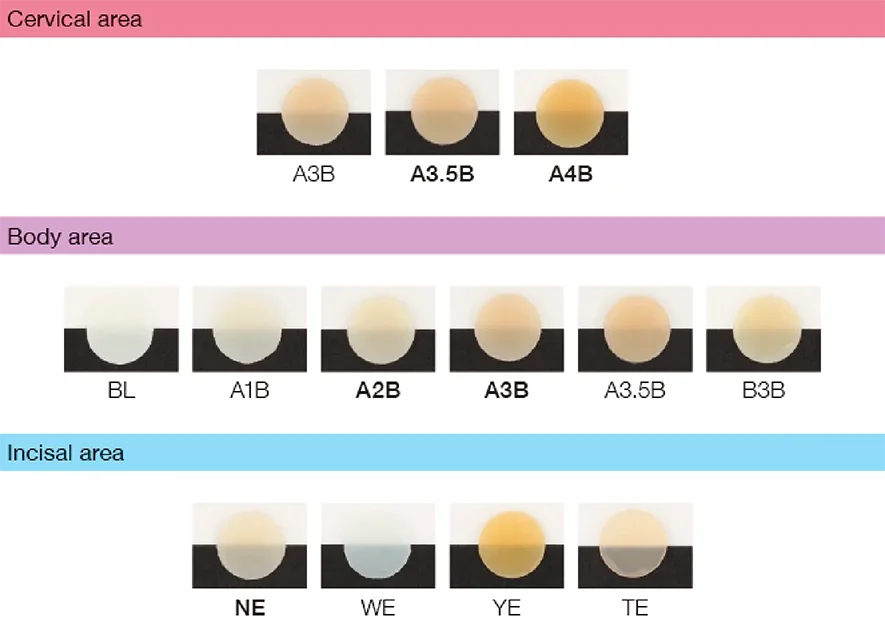 Indications
Anterior and posterior restorations
Composite veneer
Diastema closure
Composite/porcelain repair
Simplified Layering
2-Steps Layering Concept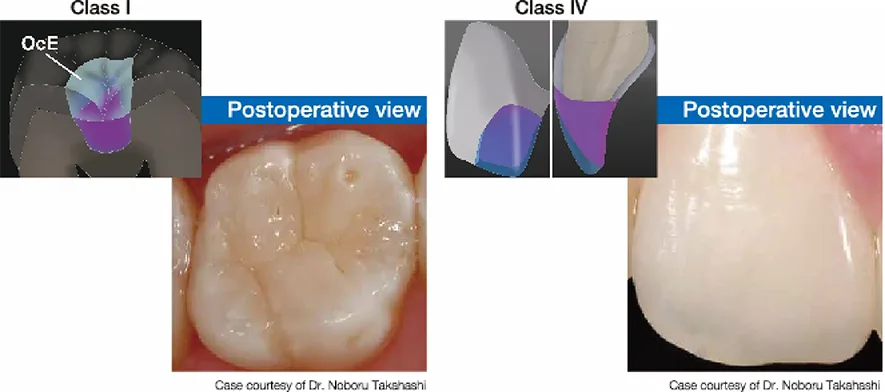 Product Packages Available
PALFIQUE ASTERIA Syringe Essential Kit
7 syringes (2.1mL(4.0g)each)
Body; A1B, A2B, A3B, A3.5B, A4B
Enamel; NE, OcE
Clinical Guide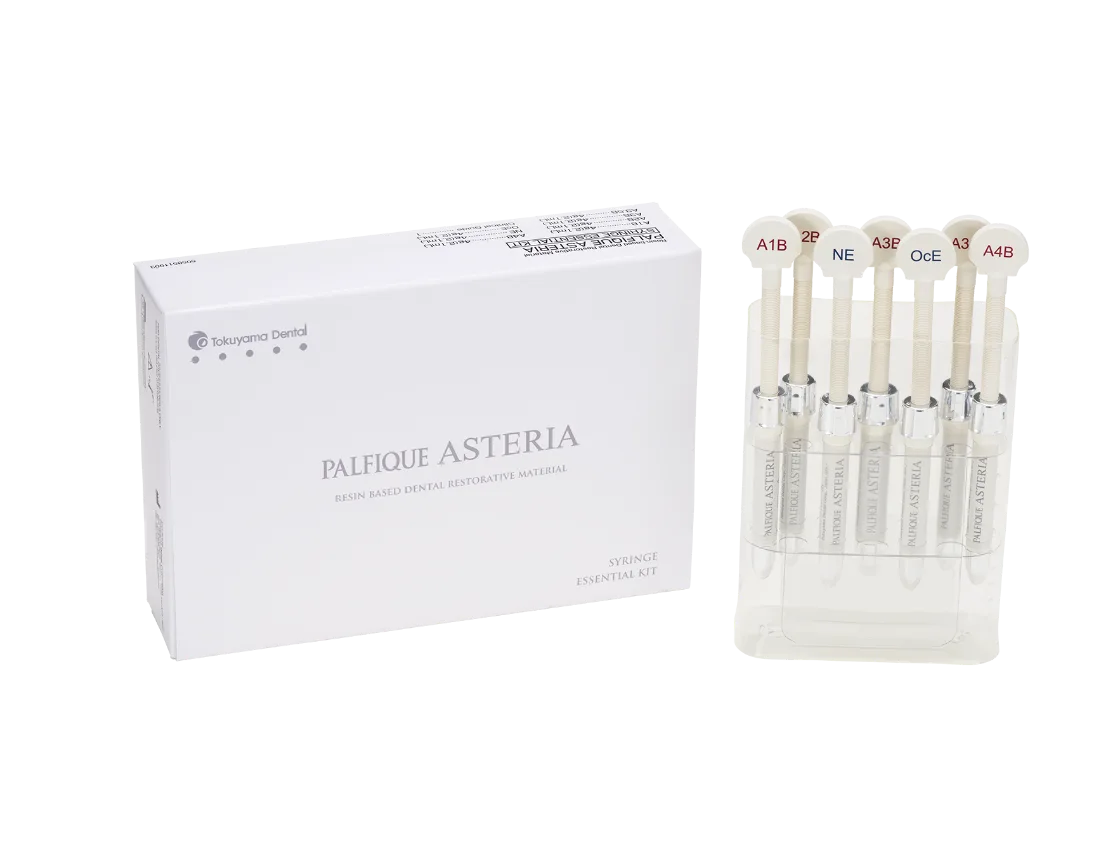 PALFIQUE ASTERIA Syringe Refill
1 syringe (2.1mL(4.0g))
Body; A1B, A2B, A3B, A3.5B, A4B, B3B, BL
Enamel; NE, OcE, WE, YE, TE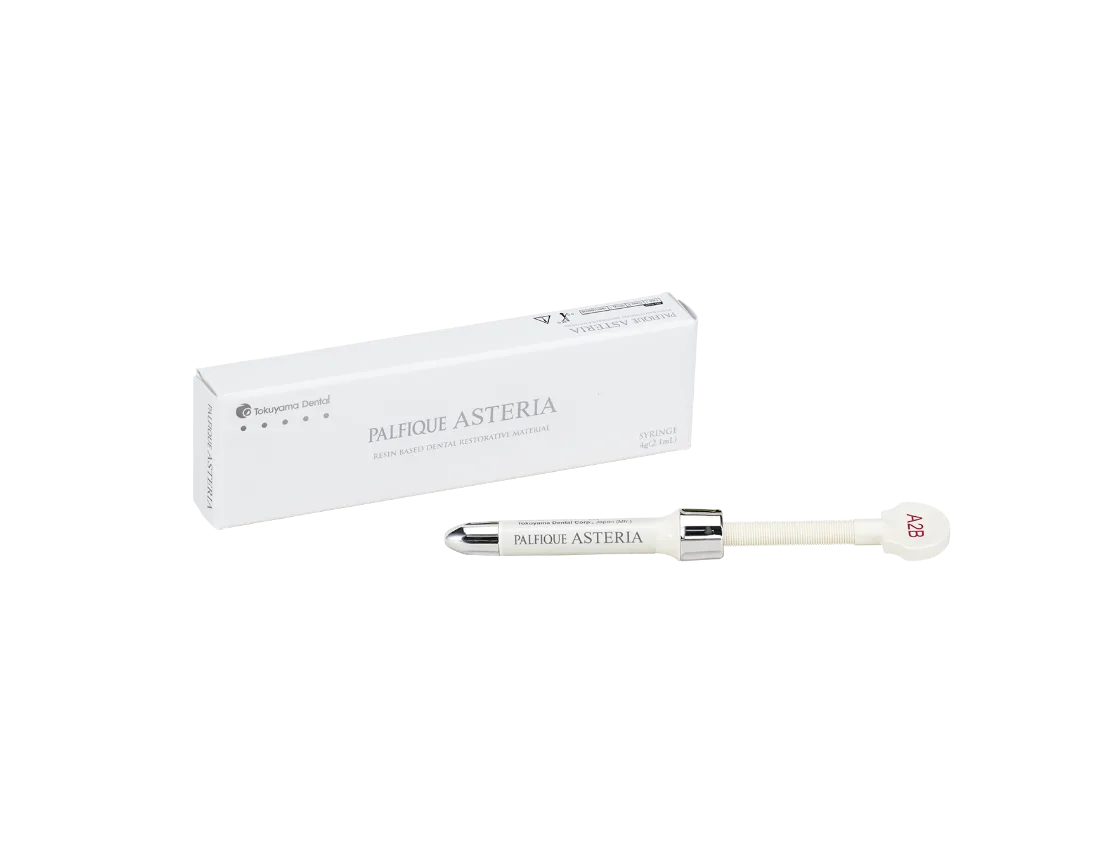 PALFIQUE ASTERIA Custom Shade Guide
15 Shade Guide Handles, Mold, Holder
Custom Shade Guide allows you to build and prersonalize according to your own preferences.
Customize your palette and create the exact shade of your composite.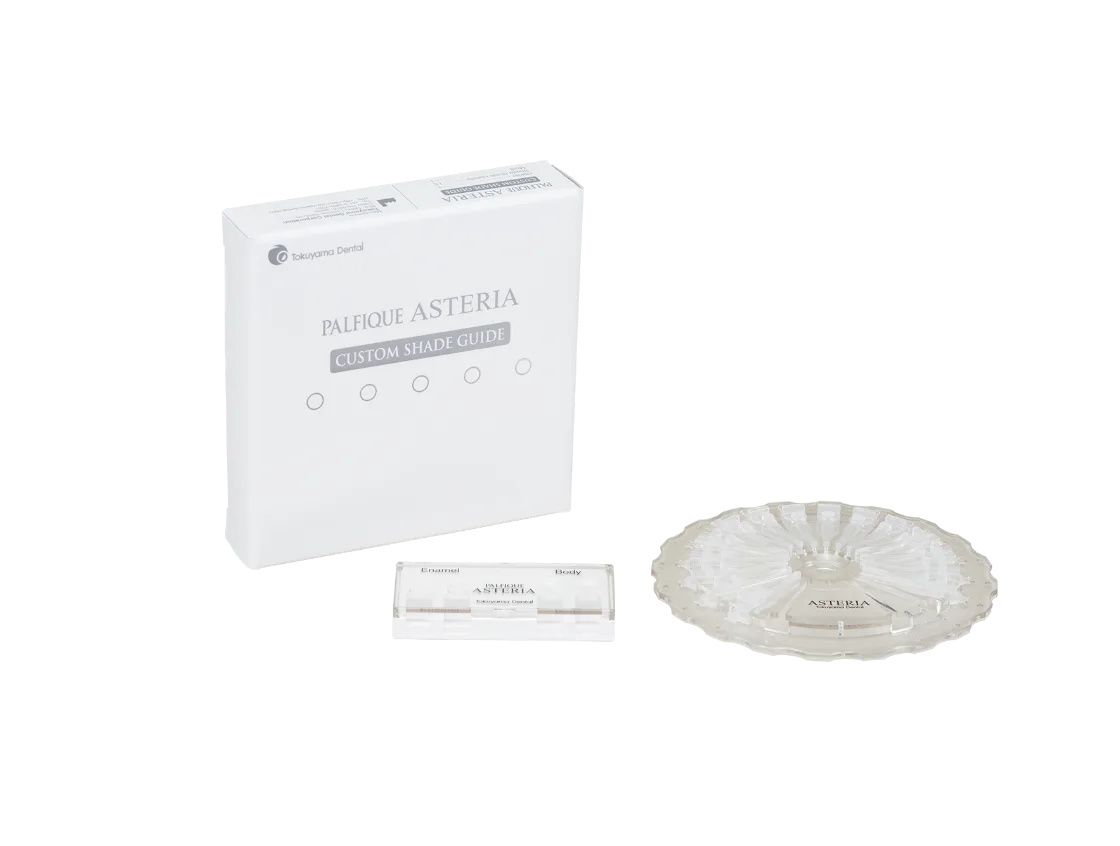 ESTELITE COLOR
(Light-Cured Characterizing Material)
ESTELITE COLOR KIT
Contents
13 syringes (0.5mL(0.9g) each)
15 syringe tips and caps, 5 disposable dishes 1 light shield cover.
ESTELITE COLOR Refill
Contents
1 syringe (0.5mL(0.9g))
2 syringe tips and caps

Available shades
Clear, White, Blue, Yellow, Gray, Orchre, Dark Brown, Red, Lavender, Pink Opaque, High Chroma Opaque, Medium Chroma Opaque, Low Chroma Opaque