ESTELITE® Alpha can recreate very naturally, blending surrounded teeth with only 4 basic shades and 2 opalescent shades in most cases, and obtain very smooth surface having superior gloss after easy polish. These features can be offered by Supra-Nano Spherical Filler which have controlled refractive index.
Features&Benefits
Outstanding polishability
High gross retention over time
Wide shade matching range (Chameleon effect)
High wear resistance
Low wear to opposing teeth

Indications
Anterior and Posterior restorations
Composite veneer
Diastema closure
Composite/Porcelain repair

SEM Images Of Filler Shape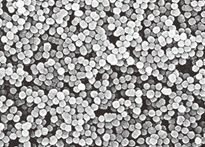 Characterristics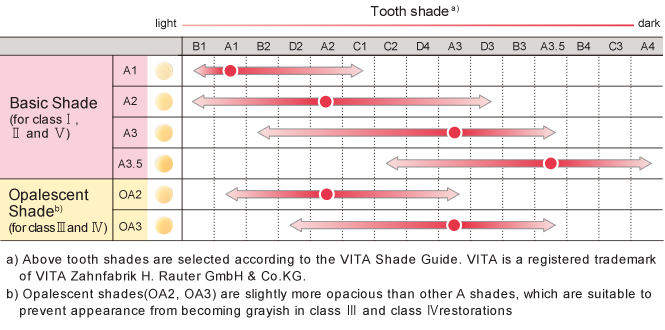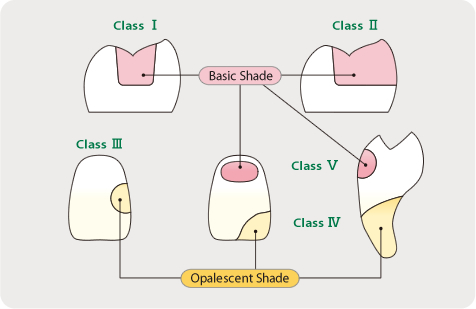 Product Packages Available
ESTELITE® Alpha Syringe Refills
1 syringe (3.8g)
A1, A2, A3, A3.5, B2, C2, OA2, OA3, Inc.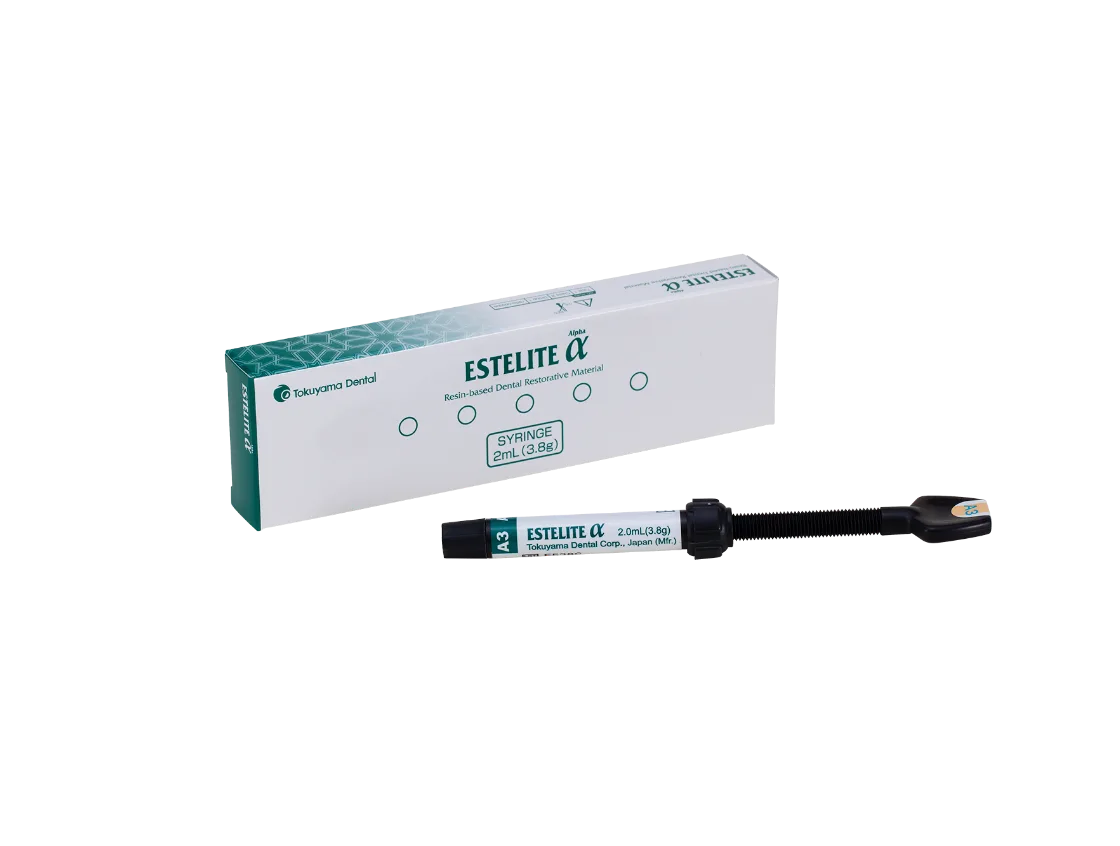 ESTELITE® Alpha Syringe Kit
2 syringes (3.8g) of A2, 1 syringe (3.8g) of A3, OA2