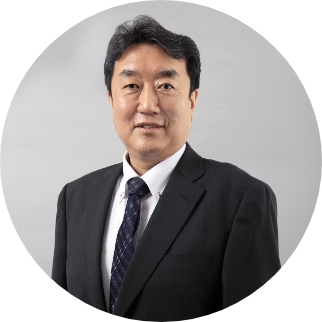 Company Name
Tokuyama Dental Corporation
Locations
Headquaters: Tokyo
Laboratory: Tsukuba Research Laboratory
Factory: Kashima Factory
Branch in Japan: Tokyo, Osaka, Sendai, Nagoya, Fukuoka, and Sapporo

Subsiriary company
Tokuyama Dental Italy S.r.l.
Tokuyama Dental Deutschland GmbH
Tokuyama Dental America Inc.

Established
April, 1978 (Reformed on October, 2001)
Capital
JPY 100 Million (As of March 20, 2023)
Number of Employees
Approx. 200 (Consolidated, as of March 20, 2023)
Shareholder
TOKUYAMA CORPORATION
Tokuyama Group as Parent Company
TOKUYAMA CORPORATION
http://www.tokuyama.co.jp/eng/index.html
Total assets : JPY 433.2 Billion (Tokuyama Group) (As of March 31, 2022)
Net Sales : JPY 293.8 Billion (Tokuyama Group) (As of March 31, 2022)
Established: 1918
About us
Tokuyama Dental draws on nearly a century of accomplishments and knowledge to gain a competitive advantage in today's dentistry. Operating on a global scale, our mission is to listen to your needs, incorporate your voice into the development of innovative products, and ensure our products meet the highest standards of quality. Tokuyama Dental is characterized by cutting-edge technology and developing specialty products that improve your daily life. At Tokuyama Dental, our constant pursuit of excellence and innovation thrives from a strong link between our company, and visionary Dental Professionals who shape the future of dentistry. Tokuyama Dental is 100% committed to Innovating Tomorrow's Dentistry, Today. Our spirit is embodied in five values which represent the vary essence of Tokuyama Dental and will always continue to do so.
Innovation
Tokuyama Dental is not looking to invent, we are looking to innovate. Innovation is the process of creating a product that provides a more efficient and faster way for you to achieve a desired result. Tokuyama Dental is dedicated to improving the lives of you and your patients'.
Product Efficacy and Replicable Results
Tokuyama Dental products are submitted to rigorous testing that simulate intra-oral environments, prior to invo-testing. It is our number one priority that Tokuyama Dental products always perform at or above clinical expectations.
Quality
Tokuyama Dental is sure to take utmost care when manufacturing, packaging, storing, and shipping products, to ensure all attributes of our products perform to customer satisfaction.
Customer Service and Satisfaction
Tokuyama Dental treats our customer like family, and as such, we are determined to offer quick and easy solutions for our customers. Providing superior customer service is our primary mission.
Social Responsibility
Tokuyama Dental is committed to Corporate Social Responsibility by contributing to economic development, while improving the quality of life of our workforce and their families, as well as the local community and society at large.